We, at Retro Rabbit, pride ourselves on the fact that even though we know many things, we do not know everything.
Why do we take pride in that you might ask? Well, the answer is simple. The opportunity to learn is always one click away but in our case it was one flight away. A flight to Cape Town where five designer rabbits (not the weird designer rabbit breed you can buy at a boutique store) from Retro, had the opportunity to attend the UX South Africa Cape Town conference. And boy did we learn! Just to clear things up, the UX designer rabbit is indeed a weird, not to mention, rare species!
Let's start with the amazing location. Cape Town boasts some of the most amazing views and it didn't take long for us to lose our hearts in the beauty of the mother city. The cold weather didn't deter us in any way and we embraced the South Easter as if we have been Capetonians since birth. The venue was the brand new Allan Gray building at the V&A Waterfront. As we learned from Lindie Cilliers in the midst of the worst droughts that Cape Town has ever seen, the building still received a 6 star green rating. They have been saving so much water that the neighbouring buildings want to buy some of their surplus water. For anyone wanting to learn more about this amazing building they can watch the live stream of Lindie Cilliers by Digital Athena here. Believe me, you want to watch this video. They thought of everything. With the V&A Waterfront in front of you and Table Mountain behind you, one might think the view couldn't get any better but you'd be wrong. Next to the Allan Gray building is the impressive Zeitz MOCAA. Check out some more of our adventures below, we really did have a blast.
Day 1
Let's get to the good stuff – the conference. There was a stellar line up and I knew my brain was about to go into overdrive. The first day was kicked off by Kevin Canon, principal designer at Frog where he told us that UX design was all about magic. No but for reals, the principles upon which old school magic was built are similar to those we as UX designers use today:
Illusion – Persuasion – Misdirection – Deception
I always knew that to be a designer you needed a bit of magic and he just proved that point. If you want to check out his full press you can find it here or follow him on Twitter.
Prudence Spratt told us about UX in E-Commerce. We, as UX designers, test our ideas and designs a lot. But Prudence reiterated that while qualitative data is useful, one should be careful not to make assumptions by over-analyzing data. Users are people and we need to speak to our people first and foremost; we need to add that personal touch. This is coincidentally a recurring theme for me throughout the conference. Users respond to free items much better than they do to a % off item, and I mean come on, who doesn't love freebies? While some people believe in "work eat sleep repeat", Prudence has a mantra of "test stats iterate repeat". And that's a mantra I can get behind. The e-commerce industry is growing at a rapid pace and we need to remember that people will shop around and compare services. It is, therefore, important to note that we need to always build informative platforms for e-commerce, keep in mind that UX is never done (one can always improve) but most importantly to remember to think of our users. We build for people, and we should never forget that personal touch.
After a short break (and a buzzing brains from all the info) we headed back into the auditorium to get our minds thinking about accessible design. Richard van As shared with us his journey on creating the Robohand, a cheap accessible 3D-printed prosthetic hand. After losing some fingers in a woodworking accident, he created the Robohand, a prosthetic that, with the use of wrist movement, helps a person pick up and release things with their new fingers. 3D-printed parts ensure that the Robohand is accessible to people that would not have the financial means to get regular prosthetics.
Marli Ritter was up next to share with us about accessibility. Accessible design stretches much further than a wheelchair ramp, or ensuring your website would be accessible to people speaking different languages. As she stated, when we create efficient, accessible products that are effortless to engage with, we will have an enjoyable product. But we must ensure that anybody can engage with the product and here we come back to the recurring theme: when we are empathic towards the people we are creating our products for, we will ensure that they will be accessible to all. It is everyone's responsibility to design for accessibility, not just for the colorblind person begging you for higher contrast on your design.
Justin Evans gave us some lovely insight on failure, how it is inevitable but also that it's important. If you should fail make sure you f@*# up fast, learn from it and do it better. But the point of his talk was not to tell us how to fail (I do that perfectly fine on my own without any help), but on how to run a design sprint. The heist of the Belagio Hotel from the movie, Oceans Eleven, is quite the sight to behold, but what if I told you, you can hold the same heist but in your design team (and no this does not mean you can attack marketing at all). While Justin taught me many things, a key thing I will take away is that user testing is great for making memes. Who doesn't love a double chin selfie video taken from an awful low angle just to see the users facial expression while he interacts with your product? Who are we kidding? It's not for testing, it's for making memes (*see attached gif to prove point.)
The reason for user tests and recordings: Memes @IamJusti #uxcpt17 pic.twitter.com/pJdjiD25i6

— Deirdre Nel (@Deirdre_Nel) November 13, 2017
As if Justin wasn't amazing enough with his captivating talk, he also blessed me with the Google design sprint book. It's amaaaaaaazing and insightful but that's a blogpost for another day.
YESSSSSSSSSSSS *As I go preach the gospel of the design sprint*. Thank you @IamJusti #best #designsprint #ux #UXCPT17 @UXSouthafrica pic.twitter.com/hZe2YsqPco

— Deirdre Nel (@Deirdre_Nel) November 14, 2017
After a few more talks, day one came to an end. We enjoyed an evening at the Waterfront where we behaved like proper tourists, cried at the sight of the sunset and watched Marvin go on wonderful little adventures.
Day 2
Day 2 started with Lindie Cilliers, the head of UX for Allan Gray. We gained some insight on the momentous project that is the new Allan Gray offices. I have never seen myself working at a corporate company but with a building like that you might just convince me! While the building itself is extremely impressive, the whole project and the thinking behind it left most of us inspired. As Lindie explained, it is our responsibility to leave things better than we found them, never to just accept things as they are but always push for excellence. Nothing must be for show, it must work hard and have a purpose. Allan Gray built this building striving to bring back human interaction, not wanting to lose that personal touch. And once again as the recurring theme, we as UX designers must never forget that. When we have that personal touch, and we strive to grow and build human interaction, our products will be a success. We don't build for users, we build for people.
Building on the human factor as the recurring theme, Olga Elizarova from Mad Pow gave us some insight into a project they created – Imagine Care. This project took a whole two years to complete where 6 months was spent on research alone. That is insane! But as Olga explained, research is important. We need to understand what the business goals are and the user goals are, and how we can align them. Most of the time they are not the same thing.
Next, Scott Gray (Head of Experience Design) from Mirium told us about people and experiences. We need to understand that as UX designers it is our duty to create stories, experiences but most of all, value. When a product is valuable and useful it becomes desirable. We need only three things to make it a success:
The team: When you have a team all working together towards the same common goal, the cliche finally becomes true – teamwork makes the dreamwork.

The process. As Justin Evans explained, the whole design sprint is a process, with principles. This process does not exist to waste time but rather to streamline the process and to ensure success. 

The craft. The craft is the time a designer puts into their work and ultimately it is the difference between a good and GREAT design.
To end day two we had Jesus Boveda (Marketing & Communications Vice President) & Chris Garthwaite (CEO, CGA) from Renault. And one might wonder what Renault has to do with the UX industry? But in the fast-paced world of today, Renault has had to change their business position completely to accommodate the digital age that has taken over. When the consumer has changed into a being all about comfort and convenience, how does Renault fit into this picture? By adding value, sincerely and authentically. Having to navigate digital disruption, Renault has placed their brand in a position of infinite growth. Not only will a user be able go onto their website and experience the showroom digitally but after they have purchased the vehicle they can still engage with the experience by learning more about the car without having to go read a manual. If they have ordered their car, they can track how things are going with the car. But above all, Renault has their whole company behind them driving employee advocacy. Now, not only will they have the consumer experience, but the ownership experience with Renault care 2.0. 
This marked the end of the second day. My brain had gone into overdrive and I didn't think I could possibly learn anything more without my brain turning into a puddle but we pushed through to the last day of the conference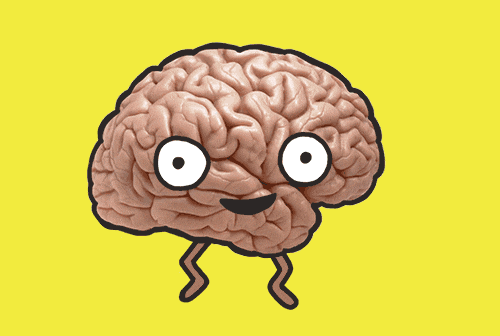 Day 3: The Workshops.
The first workshop was kicked off by Kevin Canon: Interaction design in the real world. The days of designing for generic devices (tablet, phone and PC screens) are over. Kevin got us into thinking mode by posing a challenge to groups – design an interactive information kiosk for a museum, keeping in mind that we will have different users, stretching from all ages, genders, nationality and tech savviness. This proved quite the challenge as one of our first thoughts was, if we have people from different nationalities we will have different languages and this causes a language barrier. How will we solve this? Furthermore, the teams got different devices, meaning different constraints for each. How do we ensure each user will have access to this device? Some of the devices were mounted and raised which meant children would not be able to reach them.
This brought us to rapid prototyping. We started with wireframes which we needed to present to the whole room. This was great as each team could gain insight from everybody. This highlighted flaws in many of the designs, flaws we would not have seen otherwise. One such flaw was the engagement with a QR code. While it is useful in many cases to check into your flight or to make payments, users tend not to engage with QR codes otherwise, especially people that are not so tech savvy, who tend to struggle with this 'weird looking square barcode'. After the quick presentations, we iterated our designs to get as close as possible to a good product. We built models of the devices to scale to see how much real estate we really had to play with. We created a usability map, ensuring that our device would be accessible to kids, but also people that are wheelchair bound. We quickly realized our navigation would not be accessible at the top.
After all the presentations were said and done, we could see how our designs evolved after we tested, prototyped and presented. It is important to not skip these steps in the design process. They might seem time consuming, some might even say a waste of time, but it was clear that these are integral steps in the UX process from the get go.
After lunch we were off to our final workshop of the day where Olga Elizarova from Mad Pow graced us with her insights into behavioural change influenced by designs. We were faced with different ethical issues that South Africa has and we needed to inspire changes in behavior through design.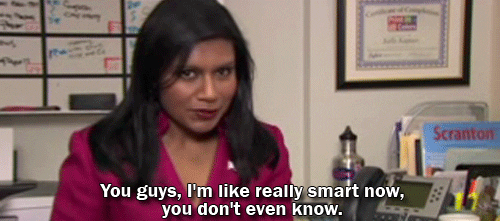 After all was said and done, the trip to Cape Town was an amazing and beautiful experience. The mother city is truly a gem in our country and with the current drought they are going through, we realized that ethical behaviour is everyone's responsibility. Whether this ethical behavior is inspired through design, it is our responsibility. Above all, the recurring theme throughout the conference was people. We design for people and we want people to interact with our product. We tend to dehumanize our users by always referring to them as users. We remove the empathy we might feel from their perspectives and by doing this we only ensure a terrible user experience. Principles and processes exist for a reason and by following these processes we can create the most efficient, effortless and most of all enjoyable and memorable experiences with the people that interact with our products. I left Cape Town feeling inspired and excited. I am in a fortunate position where I can influence people around me with my designs, and with great power comes great responsibility. I will not let my users, no wait, PEOPLE down!
Ok that was long I'm done now.